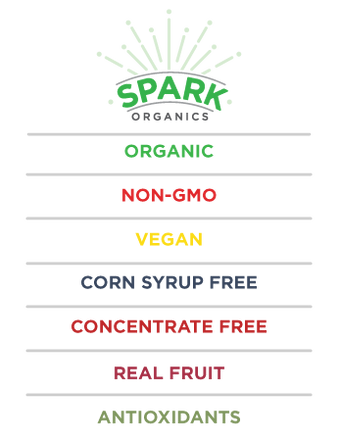 Bringing "Healthy" Back to Fruit Snacks
Our fruit chews are made with organic fruit, giving you a burst of real fruit with every bite. Each 4 oz. pouch contains the equivalent of 1/2 a serving of fruit!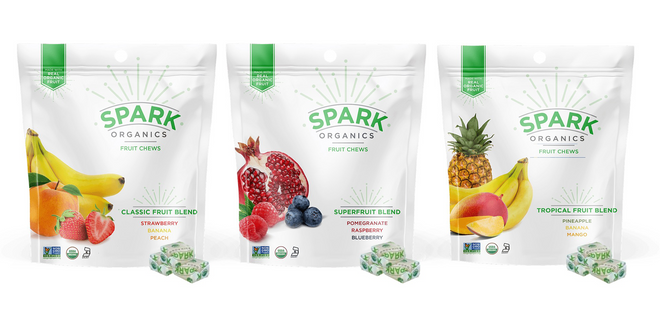 The Flavor is Out of This World
Our 8 fruit flavors cover Classic Blend (strawberry, banana, peach), Superfruit (pomegranate, raspberry, blueberry) and Tropical Blend (pineapple, banana, mango) to give you an array of fruit flavors. Spark a little joy in each bite.